So, we've bombarded you with a lot of info last month. Let's take a deep breath and start afresh with a clean September to let all that soak in.
Nah, sorry, no time to rest! For as long as the team is hard at work, we're going to keep dishing out new details, update you with any relevant status reports, and (because why not?) a little behind-the-scenes insight.
Generation 2
This is the first blog post since KupoCon saw its Generation 1 of events, The Big Pom and Mind the Pom, come to a close — Gen 2 blog, eh? What's next? Only another 4 events, of course! And we're confident we can top Gen 1.
Come December, we touch ground with Canada for the first time as we bring KupoCon to Toronto for Pomtario. A gorgeous venue with a lot of potential for a truly unique experience. Premium tickets have reached their end, but there's still time to nab an Ifrit ticket and take part in what has become an iconic evening event.
As we enter 2018, we return to the Royal National Hotel for Pomingham Palace. How are ticket sales going? Considering our 24-hour sell-out, we're still getting over the shock, and still full of overwhelming gratitude—and I think it is best we speak in the past tense for that, now. Not saying some on the team were on the verge of tears, but it wouldn't be inaccurate to suggest it.
Exactly two calendar months later sees our return to Canada; this time on the opposite end, in Vancouver, for Pomtropolis. Tickets are now on sale, but already KotR have sold out. Still time to grab that Leviathan ticket! And, finally, after the results of a community poll, we are coming to Birmingham in the later half of 2018. We're still quite a ways away from that, but already we have venues lines up, and it's all looking very promising. Be sure that what you get at PMP will not be identical at Birmingham.
T-Shirt Contest
Back in June, we launched a t-shirt contest, encouraging people to put their ideas to paper and design what they thought would be the best image for KupoCon's Gen 2 t-shirt.
With plenty of quality entries to choose from, it was no easy feat picking a winner, but we are satisfied we have selected the best choice for Gen 2's t-shirt.
Introducing the excellence of Giuseppa Barresi:
Amazing, right? Her design will be featured across the next few events. We're proud to represent her art on our t-shirts, and are glad to hear she has been more than satisfied with what we had to offer in return.
You can check out more of her work here: Ryuuza Art
Why not ask her to sign your t-shirt, perhaps, at Pomingham Palace, where she will be in attendance?
Other entrants have also been approached, and deals made to feature their art among other aspects and items of KupoCon. Stay tuned to see what else we have in store.
Calling all Volunteers – Pomtario Needs You!
To the dedicated spirits, the brave and enduring, the strong-hearted who are up for the task, there is a fundamental requirement of KupoCon. We need the finest to maintain its course throughout the day, to ensure a smooth flow is sustained, to answer the call to aid where others require it.
What I'm trying to say is:
But let's get real for a moment. Volunteering is fun and rewarding, and at KupoCon—surrounded by fellow FF enthusiasts—you're gonna love every attendee you meet. We require a number of volunteers at each event to help with the running of the event. From working the merchandise desk and Kupo Kiosk, or helping sign people up in the morning, you become a pivotal and valued part of the team.
Volunteering has its perks, too, of course. We're not about to let our volunteers leave with a word of "thanks, now good luck to ya". From Volunteer Loot packs and free event access, which will include breaks during the day and evening event access (which you won't be required or expected to work at), you'll end up enjoying the day as much as the attendees did. And there's plenty more where that came from!
Many of our previous Mind the Pom volunteers have already asked to sign them up for Pomingham Palace!
Well, what'cha waitin' for?
Volunteer Applications Now Open!
FFXV Snapshot Contest
Up for a light bit of fun? Final Fantasy XV gives you plenty of reason to return to it, but here we are presenting you with another one.
Sift through your finest photos, because we want you to submit them to us to be featured in our photo album at KupoCon. With plenty of categories to submit into, you can be sure there'll be a place for your images somewhere.
Full details can be found here: Snapshot Contest Gen 2 Document
With the application form here: Snapshot Application Form
Alternatively, you can email your images to RedFFWolf@gmail.com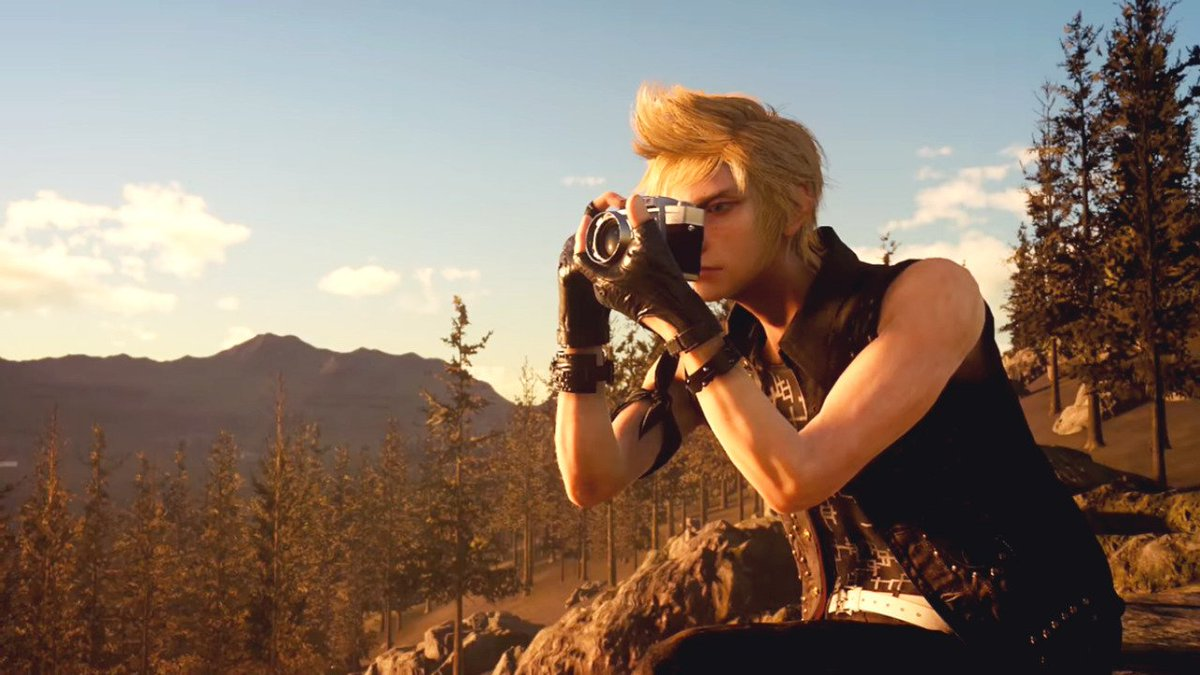 As always, don't forget to join the Official KupoCon Community Page and should you ever need anything, email Alan at RedFFWolf@gmail.com – he (I) will be happy to help out in whatever way possible.
Till next time!